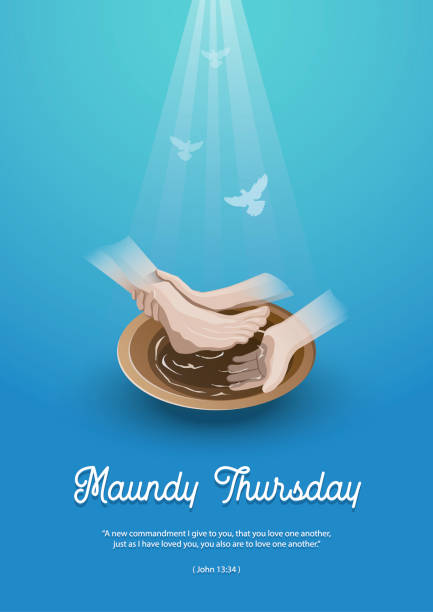 I haven't written for a while on this blog. I really have no idea if anyone is reading it after my "40 Weeks" of blogs last year, but I feel the urge to write again, and a lot is on my mind.
First of all, today is Maundy Thursday. What is that and why does it matter? "Maundy" is from a Latin word that was sung at the Washing of the Feet, a ceremony done (and still done at times) in the early Christian church. It is an act of supreme humility, both for the washer and for the washed. It represents pure love, sacrifice, preparation, cleansing. I recently was blessed to have this ancient rite given to my husband and I before we went on an Eastern European trip to speak, bless, encourage people who are helping the Ukrainian refugees in Poland. This simple but profound act, done by a friend along with other praying friends, helped me to prepare for what I was about to do and where I was about to go.
A few people have asked about my trip, and if I would be blogging about it. I have felt to only speak about it when asked, as it seems precious and sacred in many ways. To highlight, my husband and I got to travel through Belgium and the Czech Republic, speaking at various venues and seeing the incomparable city of Prague. My feet got a little tired from all the walking, but it was worth every step.
Then onto Poland. It was different in every way than Czech: the weather (cold, sleet, snow), the people (exhausted from 4.5 million newcomers showing up on their doorstep, yet still extremely hospitable and kind), the landscape (flat terrain to low mountains), refugees everywhere we went, not tourists. We drove here and there from our lodgings, trying to bring help, hope and a bit of financial and humanitarian aid where we could.
For purposes of this blog, I will tell one story: Before I left for this trip, I had felt 'compelled' to buy a bottle of pre-natal vitamins at a local health food store in my town . I knew these would help some Ukrainian mother-to-be, who had fled her homeland with just the clothes on her back and a growing baby in her womb. She would be vitamin-deprived, and beyond exhausted, probably traumatized. I also packed a diaper bag I had buried away in a drawer since I had my first grandchild almost 14 years ago. In it were diapers, changing pads, flannel receiving blankets, a bottle and pacifiers, etc. Under this bag were two baby quilts: Winnie the Pooh and Eeyore ones. Everything was in mint condition. I bundled yet another suitcase with these treasures and carted them across the ocean, along with the vitamins. I asked a few trusted friends to pray that God would show me who exactly to give this 'layette' to…. the need is so great, and this was just a drop in the bucket.
I had to wait until the last day, just hours before we left to go back to Canada. We spoke in a Ukrainian 'pop-up' church, meeting for only the second time in that community. Most of the congregation (about 35) were women and children. The few men that were there were fathers of three or more, who were allowed to leave by the Ukrainian government to care for their families, and didn't have to stay and fight.
One man, V., was pointed out to me. He looked like a big burly bouncer at a nightclub. I was a bit wary, but the translator told me his wife was ill, 6 months pregnant with their fifth child, and had nothing for the baby. This was now my chance to have a "Maundy Moment" with this father. I was figuratively able to wash his feet, and his absent wife's, with the gifts that I had been able to bring. He was amazed that God had shown such personal love to him and his family by having a stranger give him what they needed for this baby to come. I was overwhelmed with emotion, and yet also with the unmet needs of the many others who we could not help. We did what we could, and then left.
It was a drop in the bucket. Someone dear told me, 'drops in the bucket have a ripple effect'. This simple fact stayed with me. Perhaps those drops, those acts of love, are exactly what Jesus did with his own loved ones just before he left them. He washed their feet. Go, and do likewise. Wherever you can.